Plan Your Perfect Vacation With Senior Travel Consultants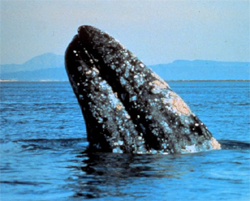 Tired of being an "Armchair Traveler"? Dreamt of seeing the world, but don't know how to go about it? Then you have come to the right place!
A world of fascinating places awaits, and Senior Travel Consultants will arrange the journey of a lifetime just for you. You'll enjoy a trip that's perfect for your interests, your budget and your physical abilities.



When choosing a Travel Agent experience is everything!
Turkey...Tokyo...Tunisia...Thailand...Toledo...Tibet...Timbuktu
This site provides an ever increasing variety of valuable travel information with a focus on the mature traveler. We are an independent travel agency. This means that we can connect you with a large selection of quality, packaged tours, that have a wide range of prices, destinations and amenities. Your choices are not limited to the standard tour company brochures that you see in most agencies. We will follow through after your reservation is made to make sure that you have everything you need to insure a pleasant experience.
Mongolia...Madrid...Maine...Madagascar...Melbourne...Mount Joy
If you are looking for a cruise, resort, or an all inclusive vacation package, we will assist you to choose the one that is just right for you and offer it at a competitive price.
The world is a book and those who do not travel
read only a page ~St. Augustine
We are active, mature, travelers and are happy to share our experiences with you so that you can avoid expensive, frustrating or even dangerous travel mistakes. There are great trips available for you whatever your physical activity level is. Many cruise and tour companies offer tours that are accessible to people with mobility issues. If you are a hiker, camper, adventurer, or an avid walker or cycler we can help you to find your perfect active tour for your "trip of a lifetime".
Anchorage...Albuquerque...Albania...Australia...Argentina...Antarctica
And, because the travel companies pay our fees, and we often know of special offers, not made known to the public, working with us may actually save you money.
So, if you are ready to talk please fill out the contact form, and we will get back to you as soon as we can to start you on your travel adventure. Don't forget to sign up for our free travel newsletter.